Come out and join Love-A-Bull for our Pittie Fun Walks in the Mueller area on the first Sunday of every month!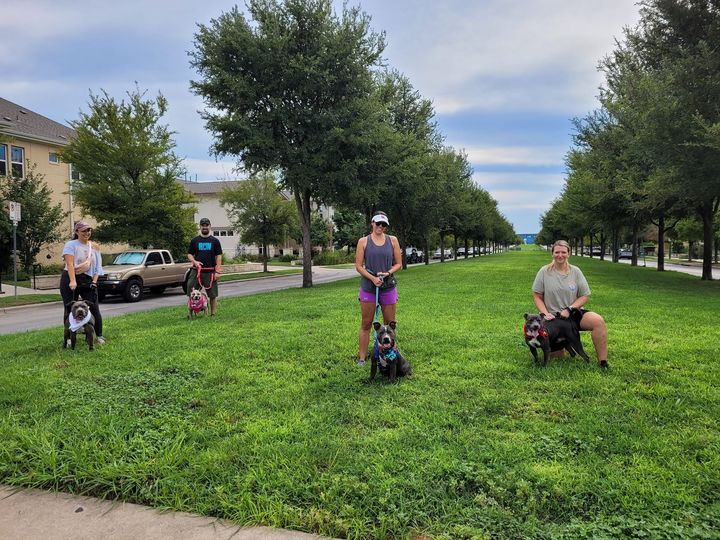 Meet your walk leaders, Heather and Wichita, and Alexis, at the giant spider sculpture near Tom Miller St. and Berkman Drive. Please follow our calendar or Facebook for any updates or cancellations!
The walk is just under 2.5 miles long and takes about an hour to complete. There are multiple areas to end your walk early if you'd like. This is a casual, fun stroll with our dogs with the goal to showcase responsible pit bull guardianship. You do not need to have a pit bull type dog to join our walk. Don't have a dog yet?! Join us as a volunteer or consider adopting a walking partner!

We kindly request just ONE dog per person on these walks, please.

What to bring:
– 6-foot or shorter leash (this is an ON-LEASH walk)
– Poop bags
– Harness, head halter, muzzle — whatever you and your dog need to have a safe, enjoyable walk with people and other dogs!
– Water for you and your pup

Important to know:
This is NOT an off-leash area, but with so much green space, there is a chance other owners may not comply, so always keep an eye on your environment.
**Please ALWAYS be respectful of other participants whose pups may need a little more space. ASK before approaching any dog. Some attendees may be working through reactivity or other important training, and we don't want them to have a bad experience.**