LOVE-A-BULL is a 501(c)3 charity that relies entirely on public support to keep its programs going in order to fulfill our mission. We need your help! Please consider donating to LOVE-A-BULL in one of the following ways:
Donate online through our secure Donation Pay website with your credit/debit card by clicking the button below. You can choose any amount and even a special purpose for your donation. Even $1 helps!
Donating through Donation Pay also generates a receipt that you may use for tax purposes.

Donate via Venmo or PayPal
We now take donations via the most popular online pay platforms, Venmo and PayPal. Please indicate in the comments field that your contribution is a donation! Please note that our username for both Venmo and PayPal is conveniently @LoveABullATX (which is also our Facebook, Instagram and Twitter handles!)
If you would like a receipt, please email accounting@love-a-bull.org.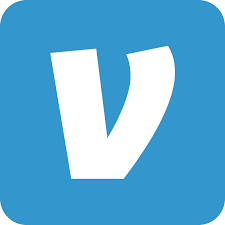 @LoveABullATX

Donate via Check
If you'd like to donate via check, please make it out to Love-A-Bull, Inc. and indicate in the memo that this is a donation. Please feel free to let us know a specific dog or requested purpose for your donation, and we are happy to accommodate! If you would like a receipt for tax purposes, please let us know and include an email address, if possible, or request us to mail one back to you.
You can mail your check to our address: LOVE-A-BULL, Inc. 2900 W. Anderson Lane, C­200 #304 Austin, TX 78757.
Wish Lists
We have an Amazon Wish List or a Chewy Wish List so you can donate exactly what we need to keep the dogs healthy and happy!
We are often in need of in­-kind donations for our fundraising events, or for taking care of our Adopt-A-Bulls. If you have an item that you would like to donate, please send an inquiry via our contact form. If we don't need the item, we are happy to point you in the direction of another rescue, shelter or cause that could benefit!
Beginning in 2021, Love-A-Bull also hosts monthly donation drop-off days for the Austin, TX and surrounding area. Please fill out the above form if you'd like to donate something in person, and we'll get back to you.
You can shop with Amazon and help support Love-A-Bull at the same time! Log in to your Amazon account via AmazonSmile to get started, and choose Love-A-Bull from the list of charities that Amazon will donate a percentage of all eligible purchases to! Our Amazon wishlist for our Adopt-A-Bulls also is updated on a weekly basis with our needs.
We have several Shop for a Cause partners on an ongoing basis, as well as special monthly fundraisers. Be sure to check our Shop for a Cause page for a full list, so money you spend on everyday items can help benefit us, too!