Love-A-Bull is a 501(c)3 charity that has great partnerships with some wonderful retailers that donate back to us! We rely entirely on your support to keep programs going. Please consider shopping with one of our partners:
Throughout the year, Love-A-Bull is chosen to participate in amazing donation drives hosted by Tomlinson's. Thanks to Tomlinson's and the amazing support of our community, our Adopt-A-Bulls always have high-quality food and treats.
New Love-A-Bull adopters also currently receive $25 off their $100 purchase of food and treats from Tomlinson's, with $10 going back to Love-A-Bull!

For every first-time Chewy customer that uses our Love-A-Bull partner link to make a purchase, we receive $15 commission! With Chewy, you save 30% on your first auto-ship order, between 5%-10% on auto-ships after, and free shipping on pet meds. Check out today's Chewy deals using our Love-A-Bull link here.

Shop with AmazonSmile to indicate you'd like a percentage of all eligible purchases donated back to Love-A-Bull from Amazon. Use this handy Chrome plug-in to redirect you to your AmazonSmile page every time you use Amazon.com. Don't forget to also checkout our Wishlist, which is frequently updated!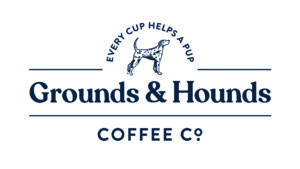 Love-A-Bull supporters can get 15% off their order using our discount code, which also helps benefit us! For every Grounds & Hounds purchase using the code "LoveABull," we'll get 10% of the order donated to our lifesaving mission!
Rescue Chocolate is a fair-trade, organic and vegan artisan chocolate company that donates 100% of net profits to animal rescue groups in the U.S. To help Love-A-Bull earn $1 for every order, type "Love-A-Bull" into the gift notes field when purchasing online before checkout!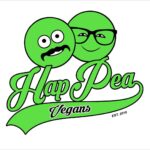 HapPea Vegans is an Austin, Texas business that sells amazing vegan food, both out of its food truck as well as supplying vegan eats to local retailers. For every retail sale of HapPea's vegan chicken, Love-A-Bull will receive 5%! Check out the list of participating retailers here.
Good Girl Gidget is donating 25% of its $25+ orders from August through October 2020 back to Love-A-Bull! Based in Austin, TX, Good Girl Gidget sells tees, tanks, decals, totes and pins. All merchandise is included in the fundraiser other than Black Lives Matter merchandise.
Furr-bulous, a dog clothing and accessory boutique, is donating 30% of its sales for October 2020 back to Love-A-Bull! Furr-bulous also now has accessories for humans to match their doggie bffs, including face masks, headbands and scrunchies. Use the code "LoveABull" during checkout!
Want to get ahead of holiday shopping with unique and customized gifts, art and stationery? Minted is giving Love-A-Bull supporters 20% off purchases and donating 15% back to us from October to December 2020! Use promo code FUNDRAISEBULL for your discount.