Dear Friends –
 As the world has seemed to slow down and grow more quiet, we are trying to navigate new challenges. Volunteers are going back to work, fosters are taking a MUCH needed and deserved break, we are looking at processes to avoid burn out….but the number of dogs needing saved is still increasing. Fostering not only saves lives, it will give you purpose and passion and we need you!! We are in desperate need of fosters for adult dogs. We provide everything you need to foster for us and you become part of the Love-A-Bull family. Will you help us?
Click HERE to learn more and fill out an app.
Our Country Singer puppies went to their forever homes last month, scroll to the bottom of the 
newsletter
 to see the results of Kenny Rogers DNA testing!!Love-A-Bull Board of Directors,
Lindsey, Crystal, Kailyn, Sara, Roxy, Amber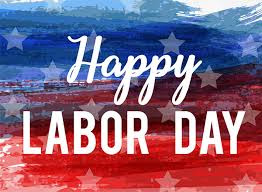 We wish you a safe – and of course socially distanced – Labor Day!Alumna Pup Tofu says, "Don't forget the ice cream sandwiches!!!"
Check out this article from Animal Fair – Labor Day Do's and Don'ts with Your Pup – HERE.
EVENTS
Love-A-Bull Events Committee Meeting
Sunday, Sept. 13th, 5-6 p.m. – Join us!! We will be talking all-things National Pitbull Awareness Month, which is in October! New volunteers who have completed orientation are always welcome. You can find dial-in information in our Love-A-Bull Volunteers Facebook group. Email amber@love-a-bull.org with any questions!
Love-A-Bull Christmas Photos are Coming!
This year we are doing a special Christmas photoshoot fundraiser, set for Monday, Nov. 30th … at the Driskill! Come see this beautiful space all decked out for the holidays, and get a gorgeous set of digital photos from our volunteer professional photographer, to use in your holiday cards! Yes, dogs/ your Adopt-A-Bulls are welcome! We'll have nine 15-minute timeslots available at $125 per family starting in late September. Keep an eye on our social media pages and our next newsletter for the official announcement and RSVP opening!
ADOPTIONS
Aria, Tonka, Raven, Heather, Jazzmin, Cali, Gabe, Anubis, Clayton and Kohola.
Check out our Facebook Page for their adoption family photos!
Check out our current
Adopt-A-Bulls!
To learn more about our pups or fill out an application for adoption, click HERE.
SHOP FOR A CAUSE
We are all shopping online these days and LAB have several new partnerships where a portion of your purchase goes back to us!! Whether you're looking for some tasty coffees to try, chocolates, vegan food, pet supplies, or more — check out our updated Shop for a Cause page here.
Thank you to Cuddle Clones, who donated a portion of their July 2020 proceeds to us! The donation was about $500, which helps us provide heartworm treatment for one dog, or spay/neuter surgeries and microchips for five dogs! Cuddle Clones makes custom products based on your pet, from face masks to stuffed animals.

Good Girl Gidget is donating 25% of its $25+ orders from August through October 2020 back to Love-A-Bull! Based in Austin, TX, Good Girl Gidget sells tees, tanks, decals, totes and pins. All merchandise is included in the fundraiser other than Black Lives Matter merchandise.
We're proud to be partnering with Hypnotic Dog, which is graciously giving back 10% of all sales in September, to Love-A-Bull! Isn't Adopt-A-Bull alumna Kohola gorgeous in her new collar? Check them out, and help us save more lives! https://hypnoticdog.co/
If you or your business would like to partner with us on fundraising opportunities,
please email amber@love-a-bull.org
FOSTERS
 – Call to Action!! 
We are in desperate need of fosters for adult dogs!! We provide everything needed to foster and we match you with a dog, with your kids and current fur babies in mind. If you are interested in fostering, click 
HERE
 for an application. Help us save lives!!
VOLUNTEERS – 
Daytime Transport – 

We need volunteers who are available during the day, who can help us pick up dogs at shelters, transport dogs to our vet for appointments, take dogs to and from their foster's house and meet and greets. Vehicles that can fit a crate are ideal, but not necessary.

Newsletter

 – We are looking for a volunteer who is interested in creating our monthly 

newsletter

!! If you have a passion for writing, let us know!
We are excited to start planning for Pitbull Awareness Month in October. We will have several things going on during the month. We need donations for our Silent Auction!! If you or your business would like to donate, please email outreach@love-a-bull.org. Thank you!!
PARTNER SPOTLIGHT
In response to rising cases of COVID, the Best Friends Animal Society is offering free veterinary consultations through its Best Friends Vet Access app. When you sign up using the code BFHELPS, you will be granted 30-day access to the app, which will allow you to video chat or text one-on-one with a licensed veterinarian. Download the Best Friends Vet Access app HERE.Also, be sure to donate or join the Love-A-Bull fundraising team for the 2020 Strut Your Mutt Day by Best Friends Animal Society, HERE.
GUESS MY BREED
The Wisdom Panel DNA test came back for Bailey – fka Kenny Rogers – of the Country Singers pups!
Here are the results!
25% American Staffordshire Terrier
12.5% German Shepherd
12.5% Chow Chow
12.5% Great Pyrenees
37.5% of Breed Groups: Terrior, Asian, Middle Eastern and African, Herding
Also, they can expect him to be between 60-90lbs!!